DeLuTec GmbH is an up-and-coming producer, distributor and trader of high-quality industrial lubricants based in Burscheid. The production of "custom-made coolants" is the core service offered under our registered brand name. Since 2003, DeLuTec GmbH has been developing, analysing and optimising a range of lubricants and solutions specially geared to meeting the individual needs of its customers and the conditions facing them.
DeLuTec designs and produces high-quality coolants for the metalworking, metal forming and component cleaning industry under the management of Birgit Hasselmann and Torsten Ebert – in line with the very latest state-of-the-art quality and environmental standards.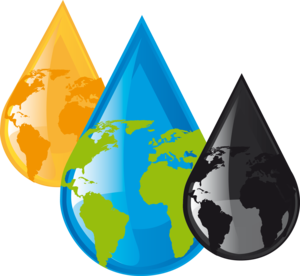 Expansion based on expertise:
National customers and international companies from the metalworking sector are happy to be able to draw on our portfolio of optimised products and the individual customer service provided by our team.
Our service knows no boundaries:
DeLuTec GmbH supplies customers all over the world from the Rhineland region. We work with a large network of partners – service providers and logistics companies – who enable us to trade on a global scale. Our international customer base stretches beyond the European borders to include companies based in Asia, Africa and America.
Moving from a requirement to a solution: Each custom-made product involves intensive customer support – commencing with the initial interview and continuing until the product is ready for delivery. Great attention is also given to occupational health and environmental considerations.
Rely on quality to achieve efficiency:
Custom-made products have a long tradition of being the utmost in quality. High-quality products manufactured according to state-of-the-art technology optimise your production processes by extending machine running times and offering your work processes long-lasting quality. A range of needs-based additional services focused on coolants rounds off your operational performance.