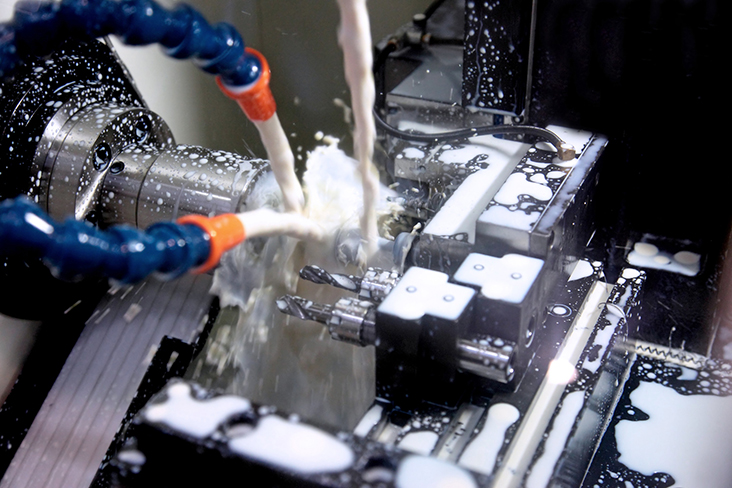 Permanently increasing demands in the modern cutting sector require your coolant partner to possess a modern, flexible mindset.
Based on the very latest raw materials, our laboratory develops a range of products for coordinated production processes. You might even find a biocide-free product offers the perfect solution!
DeLuCut series: We specially develop the following products for the cutting sector:
Water-immiscible coolants:


Boron-free
Amine-free
Semi-synthetic
Biocide-free
Boron and amine-free
Fully synthetic
Hard water-compatible
Soft water-compatible
Aluminium (incl. aviation)
Magnesium, ….
Grinding oils: 

Non-hazardous
Native base
Heavy metal-free
Cutting oils: 

Non-hazardous
Native base
Heavy metal-free
Metalworking lubricants: 

Non-hazardous
Native base
Heavy metal-free